YOUR projeCt
School skiing trips
Tell us your project and we will design it together!
Supervision of school skiing trips
Teaching in school skiing trips requires a different approach from the classic teaching. It is not only a question of teaching the basics and techniques of alpine skiing or ski touring, but also of meeting the expectations of the teachers who have drawn up an educational project.

esf La Giettaz and its qualified instructors will help you design your educational project. Our young instructors, as part of their training programme, have followed a "special context" training unit and have completed specific training units, including one dedicated to the teaching in school skiing trips. esf de La Giettaz has been approved by the DDSC, which gives it the status of an approved training structure.
You can consult the academy's website in order to make the various steps of your project easier.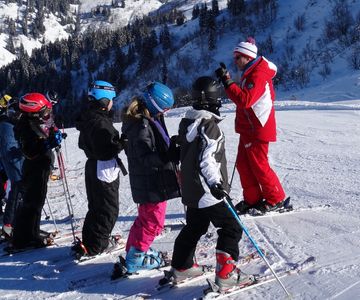 Your educational project
Our esf La Giettaz ski instructors are able to customise their lessons in order to meet your needs.


The instructors will focus on technical aspects but can also teach other subjects:
Safety on skis with daily life situations: thinking in the face of a problem, anticipation, observation, analysis and decision-making.
Fauna: analysis of tracks, respect for the environment.
Flora: consequences of tourism on the environment, balance between development and respect for the sites
Technical issues: ski lifts, their construction, safety requirements.
Social life: local life, multi-activity, agriculture.
All these themes are not exhaustive, we are in open to any suggestions.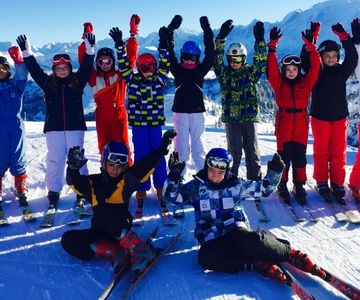 Accommodation: "Villa Jeanne d'Arc" holiday centre

There is no doubt that "La Villa Jeanne d'Arc" will make your stay unforgettable with its panoramic view of the valley, its peacefulness, its unique location with quality activities and finally its high quality accommodation.
Room capacity: 2 to 4 beds (single and bunk beds)
Facilities: all rooms are equipped with toilet, shower and washbasin.
Restaurant: one room and 2 adjoining rooms.
Hall: 5 activity and classroom rooms.


Person in charge of the chalet : Sébastien MOURNE
Address : La Villa Jeanne d'Arc - 73590 La Giettaz
DDJS approval : 73-123-0001
Safety report : 20 December 2012